Find a counsellor - Counselling near me. What is bereavement counselling? What is grief counselling? What is the difference between grief counselling and bereavement counselling? How to find a grief counsellor? How to find a bereavement counsellor? What is grief therapy, loss therapy or mourning therapy? What is grieving? Can Grief therapy help with grief and grieving? What are the stages of grief or stages grieving? What are steps grieving or grieving phases? What are the stages of bereavement? How to find bereavement support? Can bereavement counselling provide support for bereavement? Can grief counselling be helpful in coping with grief? Can bereavement counselling help me coping with bereavement? How to start dealing with grief or dealing with bereavement? What is pet grief, pet bereavement? How people are coping with grief and bereavement? how to deal with grief? What is the grieving process? Please note that I use the words "bereavement counselling London", "bereavement counseling London", "bereavement help", "bereavement therapy London", "bereavement psychotherapy London", "loss therapy London", "loss counselling London", "grief counseling London", "grief help", "grieving counseling London", "grieving help", "grief therapy", "grief psychotherapy London", "abortion counselling London", "miscarriage counselling London", "pregnancy termination counselling London", "abortion counselling London", "mourning counselling London", "mourning therapy London", "counselling Camden Town", "counselling Kings Cross", "pet grief", "pet bereavement" interchangeably. I am trained & accredited as a bereavement counsellor, psychotherapist & grief therapist and I am happy to discuss their differences with you.
Grief & Bereavement Counselling In London
Grief Counselling Our loss, grief can have many aspects. We may experience grief about a person, someone close to us we are attached to, or may be grieving a stage or aspect of life, trauma, our pain, wounds, years of struggle, losses, our past (see also Grieving, Mourning Our Losses). We may also experience survivor guilt, existential grief or a sense of meaninglessness, pointlessness. We may just need the presence of others - their time, kindness, warmth, patience.
Death leaves a heartache no one can heal, love leaves a memory no one can steal. From An Irish Headstone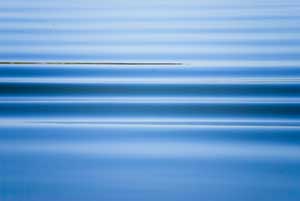 Grief Counselling & Unresolved Mourning Someone close to us may have died, passed a long time ago, and we may have never found the time to talk about things, mourn them (or acknowledge that they are no longer physically present), and pangs of emotion may continue to affect our life now as if we have delayed our grief. Preoccupying our life, we may be stuck in the state of prolonged grief - a continuous yearning, longing for a person who have died a long time ago. Huge challenges come up for some of us. We may have waves of grief, stored things up inside, which were too painful for us at the time. We may be struggling to get on with our life, adapt and integrate, yet we may be stuck with unhelpful ideas, beliefs around closure. The grief counselling is a space just to talk and be heard without judgement, analysis, receive any support we need.
Grief is the price we pay for love. Queen Elizabeth II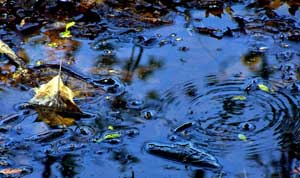 Bereavement Counselling Now Bereavement is a natural process and it can be one of the most painful experiences we have. Side effects can include loss of appetite, sleep problems, going cold, panic attacks. Each of us has a different way of grieving - sharing our grief & coping with it in our own good time. Grief can impact upon us right to our core, washing right over us, through us, numb us, traumatise us, bring us certain triggers. Giving ourselves time, allowing space for this may be important. How we experience this, find our own way through it, is unique to us. We may experience two contradictory feelings of having grief in our life and moment of functioning pretty normally. Memories, stories, deep & sometimes conflicting emotions & regrets, ripple forward & backward in time, can get stirred up since our loss. Things that were said, unsaid can stir up all sorts of reactions. We may feel guilty because of this, and the impact of the legacy left behind, any secrets, stories may affect us. And this particular chapter in our life may have ended when writing a new chapter may not come easy to us. We may need someone simply to listen, or to support us through our grief, offering a place to reflect, feel & process what is going on for us or have long and soulful conversations. Words alone may not be enough. We may be very alone, empty, lonely, confused, anxious or fearful, even angry. It can be difficult to think straight, our dreams may have a different nature. We may have unexpected feelings or thoughts, some of them very contradictory, a range of mixed feelings, surprising ones, or feelings we aren't "supposed" to have (these may include finding it hard to forgive them, that they shouldn't have died - even holding it against them, or a part of us may feel they or us are released, maybe relieved about their death). For some it may be challenging to summon up the will to carry on and may even wish they could join them - wherever they, their spirit has gone to, passed. Yet accepting our feelings, all of them, releasing our emotions in constructive ways if, when we are ready or want to, may be relevant for us. Although someone has died, the relationship we have with them may continue in different ways. Aspect of our self only existed in our relationship with the person, who is no longer alive. Grief counselling can be a space to talk about things at our own pace, if we want to and we may also be wondering how to be with other loved ones, friends, when they are dying or be reflecting upon the value of life, our own mortality, be in touch with our own fears of death, dying. We may also want to turn to bereavement counselling for support & deeper reflection, honour our own rituals, traditions, which may or may not be of a religious or spiritual nature.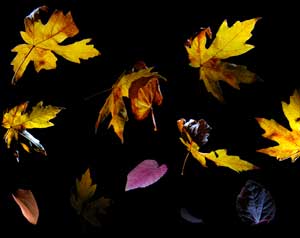 Low Points, Melancholia Melancholia may be an old-fashioned term, yet it may describe much of what we are experiencing, containing our unconscious elements - strong feelings we have, yet not conscious of them. We know who we have lost, yet we may also feel lost ourself, as if we are in a state of melancholia, or locked, fixed into the present moment. This may alter the image we have of ourself, sense of worth, as if our very being is out of sorts, or that somehow we are in the wrong. Empty inside, we may end up blaming, raging against ourself. Self-hatred may set in. It can be as if a part of us is out in the world and another part lives in solitude. Life can be a drag, and it can be as if we are not fully awake, that we have attached a part of ourself to the person who has died, carrying on our suffering, staying loyal to what linked us to them and the legacies they left behind.
Recovering From Unbearable Loss The loss we experience can be overwhelming, unbearable and each of us respond differently to this. There can be a premature pressure to "move on", "get over it" by now. We may distract ourself from our grief. For others, it can seem as if something inside of us may have died or become frozen. Sitting with ourself and being heard may be exactly what we need. We may simply need more time to grieve what we need to grieve, when we are ready. For some our holding on may cause us suffering. When we accommodate a death of a loved one, a friend, freeing our stuck grief and continuing to live our own life may be our journey. And this journey may include developing new or different ways of being, empowering ourself, connected to our purpose, slowly living towards our future, living into the future, having simple acts of imagination, creativity that work for us.
Fertility, Infertility, Miscarriage, Stillbirth, Pregnancy Termination, Abortion - Feelings Of Loss Some couples may struggle to conceive. Not having children, unable to have children (involuntary childlessness), unable to get pregnant, losing a child during or after pregnancy, can bring up many feelings including loss, grief - much of which is invisible to others. When we or our partner are infertile or having infertility treatment, this may affect our life in so many ways and put a strain on our relationship, marriage. We may also need to mourn our deep feelings. We may have experienced a pregnancy termination (through our own choice or through pressure from others). Some may have had a stillbirth and the trauma lives on as we mourn the loss of who we were carrying. There may have been no funeral or acknowledgement of the loss by others. Some of us may experience repeated miscarriages and we are left with painful emotions (see also Fertility Counselling, Infertility Counselling, Childless Not By Choice Therapy, CNBC Therapy). Seeking counselling for miscarriage, we may hold grief for someone who was unborn (as if the loss was invisible) or for a longed-for child. We may feel a failure. Our beliefs, thoughts, emotions & hopes may be very different before & after our experience of loss. A mother's reaction & role may be very different to that of the father and our reaction may change the dynamic of the relationship. One or both of us may lose our sense of purpose. Sexual reconnection may also be important for some couples. Decisions & choices made may induce confusion, shock, guilt, shame, humiliation, self-blame, envy of others, yearning. "What if?" may be a familiar preoccupation. Secrecy or fear of what others may say may prevent us grieving.
Pet Grief, Pet Bereavement Some of us may have become so emotionally attached to our pet that the grief we feel can be as if a close relative or friend have died. We and the animal we loved may have had such a strong bond and we can feel so bereft.
FAQs about the grief & bereavement Counselling London practice based in Kings Cross, Camden:
What is the frequency of grief & bereavement counselling in London, Kings Cross?
How many grief & bereavement counselling in London sessions do I need?
How much does grief & bereavement counselling London cost?
Must I visit your London counselling for grief & bereavement in Camden or do you offer Skype counselling, online counselling or Telephone counselling?
What are the advantages and disadvantages of offering online counselling, Skype counselling or in-person counselling in London, Camden, Kings Cross
Do you only offer grief & bereavement counselling in London, Camden or Kings Cross?
What times do you offer grief & bereavement counselling in London, Kings Cross or Camden?
How do I contact a counsellor in London, Camden, or near Kings Cross?
How effective is grief & bereavement counselling in London, Kings Cross, Camden?
What can I expect from the initial session of grief & bereavement counselling London?
What to expect from the other grief & bereavement counselling London sessions?
What is the typical duration of the London counselling for grief & bereavement in Camden, Kings Cross