Find a counsellor - Counselling near me. As a counsellor in London I use the words counselling London, counselling in Camden Town, counselling Kings Cross (King's Cross) or counselling in London, and also counselling Camden or counselling in Camden. I also provide counselling in North London (counselling North London), near Kings Cross station. Being a London counsellor, as many other counsellors in London, I also offer London counselling services and counselling in Islington (counselling Islington). I am a trained and experienced therapeutic counsellor central London or psychotherapeutic counsellor central London and I tend to use terms like "counselling psychology London", "psychotherapeutic counselling London" & "psychotherapeutic counselling London", "therapeutic counselling London" interchangeably. I am accredited in these and I am happy to discuss differences between counselling, psychology, psychotherapy & talking-therapy with you. Misspellings of the words "London counsellors" & "counselling London" are numerous. Many people use the American spellings "counselor in London" & "counseling London" - with a single "L". Other common terms include "councillor in London" & "councilling London", alongside their American equivalents "councilor in London" & "counciling London", which do not relate to counselling and are terms used for local authorities, e.g. LB Camden, London, Kings Cross, etc. Find a counsellor in central London, Camden Town, near Kings Cross.
Website Navigation, Structure & Links
One purpose of this counselling London website is to offer a detailed resource, menu of relevant, familiar human complexities, experiences, threads - weaving the strands together, showing how they may be connected into a whole.
Why People Seek Counselling London, In-Person / Online
Details about why people may seek counselling...
My Approach, Role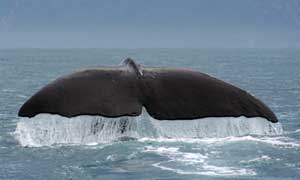 Working at your own pace in my London counselling practice in Camden, I aim to bring clarity, creativity and sensitivity to my work with warmth, humour and maturity. With my passionate beliefs of self-determination and responsibility, in the counselling I offer fresh insight in an affirming, supportive and jargon-free way, checking with you if what I'm saying, resonates and fits. Having an impartial perspective in the counselling I usually work both intuitively and with knowledge, experience, understanding of what brings you to counselling. I recognise people can't simply be reduced down to a label, diagnosis, symptoms or issues. Viewing the counselling as a joint exploration, in my London counselling practice based in Camden, Kings Cross, I value the humanity in us all and acknowledge our own resources, qualities and strengths alongside our frailties, limitations and vulnerabilities.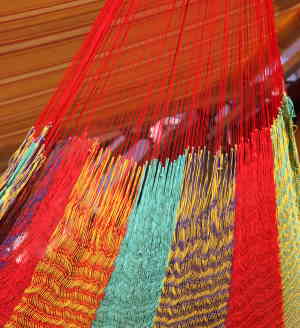 Initial Counselling Meeting In the beginning my role as a counsellor is to get to know you, understand who you are, listen why you have come, why you are the way you are, what it feels like to be you, what you might need. I usually ask a lot of questions to find out about you now and what brings you to counselling, a little about your past and the different strands of your life, to piece them together, find out how counselling can help alongside considering not only any underlying issues but also how you may want to navigate through any difficulties, live your life to your full potential. (See also Aims & Benefits Of Counselling & Psychotherapy London)
The unexamined life is not worth living. Socrates
In the counselling I value each person's uniqueness and respond in an individual way to your circumstances (see also Flexible Counselling Approach), and at the same time appreciate the interconnectedness of what we human beings hold in common - that beneath our differences are fundamental shared experiences and central concepts, that creativity, the human heart and suffering are universal.
Feeling Comfortable With Counsellor I welcome, value and respect people's diversity, uniqueness, autonomy. My counselling experience in London includes working with men and women, old and young, who are straight, bisexual, lesbian, gay, whatever our sexuality, skin colour, people of many nationalities and cultures (see also Being In London), those who are religious, hold spiritual beliefs, atheist and agnostic. As well as the Camden, Kings Cross, central London counselling practice location, what clients value the most in the London counselling service is being comfortable with the counsellor and being in a collaborative relationship.
More about my counselling approach, philosophy & style of practice...
The Counselling Considers
See also counselling process...
Arranging Initial Counselling Meeting
Entering Into Counselling Counselling can be bewildering at first, with a confusing number of professional counselling bodies, modalities and jargon. I will do my best to respond to any questions. At the initial meeting my aim is to get to know you and I tend to ask lots of questions. Usually by the end of this initial meeting (based in Camden, near Kings Cross, central London), there is a sense whether counselling is suitable, that we are a good fit and we feel comfortable working together. Then further counselling sessions can be booked. The initial counselling meeting can be arranged:
By Telephone 020 7916 1342 - if no one is available to speak to you, please leave a message and I will get back to you as soon as possible
By Email therapy@counselling-london.org.uk - please say a little about why you are seeking counselling
About The Counsellor
My Experience In Counselling I am a male counsellor and psychotherapist based in central London, Camden Town, close to Kings Cross. My interest in counselling developed in 1982. I was drawn to it because it was described as a psychology of the soul. In my Camden, central London counselling practice I bring together over 40 years' experience of working with people as a counsellor and psychotherapist, both in the voluntary sector and privately. I have realised that deep and lasting change is possible at any stage. I value listening to people's life stories and acknowledge and aspire to share what I have learnt from others.
My Counselling Training & Qualifications I have completed 5 years in-depth, both academic and experiential, practical training in psychosynthesis counselling and psychotherapy (pioneered by Roberto Assagioli) at The Institute of Psychosynthesis in London validated by The Middlesex University in London, I have the following qualifications:
Diploma in Counselling
Diploma in Psychotherapy
MA in Psychotherapy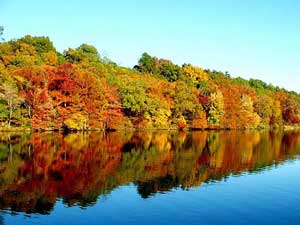 Counsellor Accreditation As a fully qualified counsellor and psychotherapist I adhere to the counselling codes of practice and ethics and hold registration with the main UK counselling and psychotherapy professional and regulatory bodies, namely:
Accessing My Counselling London Practice
Location My London counselling practice is based in central London, Camden Town (find a local Camden map here) and can be easily accessed from Kings Cross, St. Pancras and Euston (West End, London W1, WC1 and WC2), Hampstead and Belsize Park (London NW3), Kentish Town (London NW5), Islington (London N1), Westminster and City of London (WC and EC).
Public Transport My London counselling practice has a range of easily accessible and frequent rail services, London Underground, bus services to and from Central London. The closest London Underground is Camden Town Tube on the Northern Line (see Transport For London). The local London National Rail Stations are nearby, including: Camden Road, King's Cross, St Pancras and Euston rail stations (visit National Rail) are situated in the London Borough of Camden.
Parking Meter parking is available adjacent to my counselling practice in Camden, Central London.
Additional London Counselling Information
Questions About Counselling In London:
FAQs about the Counselling London practice based in Kings Cross, Camden:
What is the frequency of counselling in London, Kings Cross?
How many counselling in London sessions do I need?
How much does counselling London cost?
Must I visit your London counselling practice in Camden or do you offer Skype counselling, online counselling or Telephone counselling?
What are the advantages and disadvantages of offering online counselling, Skype counselling or in-person counselling in London, Camden, Kings Cross
Do you offer walking therapy, outdoor counselling, walk and talk therapy?
What are the advantages and disadvantages of walking therapy, outdoor counselling and walk and talk therapy, Camden, Kings Cross
Do you only offer counselling in London, Camden or Kings Cross?
What times do you offer counselling in London, Kings Cross or Camden?
How do I contact a counsellor in London, Camden, or near Kings Cross?
How effective is counselling in London, Kings Cross, Camden?
What can I expect from the initial session of counselling London?
What to expect from the other counselling London sessions?
What is the typical duration of the London counselling services in Camden, Kings Cross