Google by Glen Counselling. What is self destructive behaviour? How to cope with self destructive behavior in men? What is the difference between self destructive behaviour in men and self destructive behavior in men? What causes self destructive behavior? What're the causes of self destructive behavior? What can help self destructive behavior in women? How to stop self sabotage or stop self sabotaging? is counselling helpful in overcoming self sabotage? How to stop self destructive behavior? How to overcome self sabotage? Can self-sabotage therapy or counselling help stop self destructive behavior? What are self destructive tendencies? What is self sabotage syndrome? Do I have a self destructive personality? Please note that I use the words "self-sabotage counselling London", "selfsabotage counselling services London", "self-sabotage therapy London", "counselling in Camden Town", "counselling in Kings Cross", "selfsabotage therapy in London" interchangeably. I am trained & accredited as a counsellor, psychotherapist & talking therapist and I am happy to discuss their differences with you.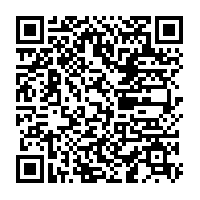 Counselling London Psychotherapy Search
Addicted To Pain, Suffering With or without knowing it (see also Our Painbody) there may be a masochistic part of us, which believes we have to suffer, wallowing in it, sacrifice our own needs, that it is virtuous to suffer and that joy, pleasure is wrong or selfish (see also Suffering & Love). The pain itself may be addictive, as if we have our own harsh task master inside of ourself beating ourself up, blaming ourselves, refusing to let any good in. Neglecting ourselves, this part of us may be withholding, depriving. Anxious or rageful inside we may struggle to trust. In relationships we may tend to attract unrequited love.
One may not reach the dawn save by the path of the night. Kahlil Gibran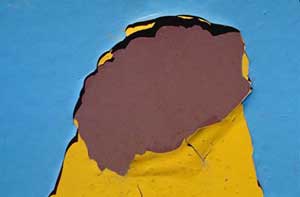 Self-Destructive Tendencies, Triggers We all have our own blind spots, buttons which can get pressed, triggers - the things that set us off, bring out the worst in us if we let this happen. We may ignore the signs that may trip us up. When things happen we may revert to our default, which we no longer want to do. Counselling & psychotherapy can explore any unhelpful pre-existing beliefs, magical beliefs our self-destructive behaviour, self-sabotaging behaviour with you, investigating your "template" responses and other ways of responding, where giving ourselves time to consider our responses before we respond can also shape our attitudes, habits, personality. The counselling & psychotherapy may also unpack, fears of failure, success.
self-sabotage therapy, stop self sabotaging, stop self destructive behavior in men, self sabotage syndrome
Reacting & Rebelling Sensitive inside, it can be tempting to react immediately to things. "Why do I react to situations?" may be a question we have. Other may become stuck, finding it difficult to act (rather than react). The counselling & psychotherapy can look at this with you and wonder about possible alternatives, so more choices open up. This may also include wondering about your unconscious reactions. Sometimes we have to react or rebel against something, as if we have no choice - in a knee-jerk reaction we have to do the opposite (especially at any potentially powerful authority figures). We may always have to disagree, take the opposite point of view of others, yet inside we may struggle with not knowing. Our inner rebel may be in charge, which may end up as self-destructive behaviour, as if we can't stop self-sabotaging.
The rebel in us may have a lot of energy. It can be as if any structure we are given, we take as an imposition. We have to break the rules, be non-conformist. We must do something we have to rebel against, often impulsively, as if we "get off" on it. This can excite us, yet we may ultimately have a reckless disregard for our & others' welfare. A part of us may also additively enjoy sabotaging things, getting a reaction, even if it is a negative one. We have to say "No" to something, but our choice might not be free. It can be as if our will gets captured, that actually we don't have a choice. Sometimes our "inner rebel" can act as a form of protection for us. Counselling & psychotherapy can explore this "having to revolt against something" process with you, and see if you are willing to give yourself permission for your "No" & your "Yes".
self-sabotage therapy, how to stop self sabotaging or stop self destructive behaviour in men
Self-Destructive Behaviour, Sabotaging Ourselves, Being Impulsive Sometimes we can fight against something, yet not sure what. By becoming familiar with the different facets of our personality - our inner life, we can get to know how we inadvertently sabotage us or others, so our own actions stop us getting what we really want. We may be drawn to things we know won't make us feel good, maybe compelled to never doing things by the rules. Avoiding our feelings, there may be a punishing side of us that sabotages anything good. Inside we may hear a small voice, saying "No, stop", yet another part of us says "Yes", as we end up sabotaging things. We may resort to unhelpful behaviours, roles. Even though we know we are doing it at the time, we seem unable to stop. In our self-destructive behaviour we may have become or impulsive, maybe reckless at times, and "what the hell". We may hear our own guiding voice inside saying "Don't do this" or "I really shouldn't be doing this", yet choose to override this voice. We can act out on others our unwanted feeIings, including tiredness, being fearfull, stressed, anxious, depressed. What once were minor distractions, maybe overworking, over-indulgence in food, alcohol or the computer, can now dominate, yet our core struggles may remain. Struggling to contain things, we may believe we have to follow our drives, urges, etc. Sometimes we can sabotage things by putting things off - procrastinating. That we sabotage things may also be connected to how we sabotage intimacy, which ultimately becomes self-destructive.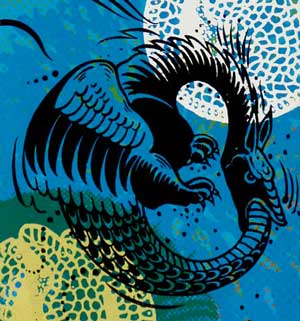 How We Feel About Us We may have self-doubt or a strong "inner" critic, censor or judgemental side of us, which holds us back, or a sense of worthlessness, controlling, contaminating our thoughts, actions. Our self-image, -worth & -beliefs - what we tell us can go a long way in determining our actions & the responses we get back, e.g. we may hear our familiar voice "It will be a disaster", "You're going to fail, so let's fail anyway" or in the realm of relationships, if we don't believe we are lovable, we can make this happen by sabotaging things, as love becomes elusive. We may struggle to accept aspects of us we do not like. We may allow everything to be driven by emotions, be right on the edge, struggling to find our way through and manage our uncomfortable emotions. Taking time to reflect, thinking about things, may support us and to change our self-sabotaging ways. We may first need to change our thinking, become aware of our feelings, choosing to respond differently. What sabotages our wellbeing can be looked at in counselling & psychotherapy. Sometimes in our relationships, our selfsabotaging behaviour, self-destructive behaviour may be testing someone for their love & approval, no matter how we behave. We may end up sabotaging our relationship. This may include having affairs, infidelity.
overcoming self sabotage, overcome self sabotage, causes of self destructive behavior men, selfsabotage
Fear Of Success We can not only be afraid of failure, but also of success. Success for some can be threatening, and we can sometimes put things off for fear of succeeding. We may not know how to be OK with this in ourself & with others. It can sometimes adversely affect our selfesteem. Some of us may struggle coping with the challenges of succeeding or enjoying achievements, because of our beliefs & selfimage. How we respond to our successes with others can be a challenge for some if we allow this self-destructive part of us to take over, as if we are accompanied by a sense of impending doom. We may fear how others respond to us (e.g. possible humiliation, lack of approval) and our relationships changing for the worse. If we are successful we may believe we won't be liked as much. FeeIings we may not like or be aware of like envy & jealousy may also play a role in how we sabotage things, in our self-sabotaging behaviour, self-destructive behaviour. The counselling & psychotherapy can go into these & other issues with you.
Confirming Our Expectations When living is difficult, we can sabotage things, and make them worse, as if we have to re-confirm our sense of impending doom, reinforce our old wounds, any guilt or shame we experienced back in time. Some of us can do the opposite - sabotage things when all seems to be going well. For some of us it can also be just painful if we feeI good about us. Maybe holding fatalistic thoughts, it's as if we believe things aren't supposed to go well for us - we should feel bad (see also Self-Esteem, Confidence, Criticism, Insecurity & Assertiveness). How we feel about who we are may also shape our expectations. And when things don't go our way, we may prefer to call upon our familiar self-destructive behaviours to disrupt things, resist, rather than find a way through things - "going with the flow".
When something goes wrong
I'm the first to admit it
I'm the first to admit it
And the last one to know

When something goes right
Well it's likely to lose me, mm
It's apt to confuse me
It's such an unusual sight
Oh, I can't, I can't get used to something so right
Something so right Paul Simon - "Something's So Right"
Creating Dramas, Causing A Drama Some of us may need to be the centre of attention, making everything about us, even if it means creating a crisis. We may get ourselves in trouble, become temporarily like a victim, so we get rescued or pit others against each other, enjoying witnessing the fall-out. Experiencing the dramas of life can be enjoyable & fun, yet some of us may be hooked on creating heavy melodramas, where lightening up, not taking things so seriously, being humorous about things, may be a challenge. Our self-sabotaging behaviour, self-destructive behaviour may at some level excite us - it gives us things to come up against, get a reaction. Some of us can like the dramas we create - even "getting off" on them. We may find them engaging, exciting, questioning why we would want to stop these. Yet inside we may also feel as if we are speeding along a very rocky sea. The counselling & psychotherapy can explore what else may lie behind the dramas we create.
deal with self sabotage behavior, sabotaging, self-sabotage and self sabotaging, self destructive personality
How To Stop Self-Sabotage, Self-Destructive Behaviours We may want to stop self-sabotaging, stop self-destructive behaviour, no longer destroying what we might value, yet not sure how to do so. Some of us can even notice doing things we would rather not do - be passive aggressive, seeking attention in negative ways, yet can't seem to stop, as if living from some sort of script, as if something is controlling our life and it's not quite us. We may have some of our own esteem issues, maybe believing we aren't good enough & struggle to give ourself permission to find our own "inner" authority - being in our own ground, connecting to our values, what really matters to us and living it, supported by our boundaries. Taking time to reflect, think about change & transition in our lives, develop supportive habits, be with supportive others can be helpful resources to support us changing our behaviour if that is what we want to do & are ready for. We may need to explore a part of us invested in continuing to self-sabotage as if a repetition compulsion. The therapy can look at our self-sabotage behaviour and what else we might need to learn about ourself from what we do, so we no longer lose our self in the process.
self-sabotage therapy, stop self sabotaging, stop self destructive behavior in women
Counselling & psychotherapy can support us in slowing down, creating a space to assimilate our experiences, compose our thoughts, being in touch our inner beliefs, how we may have abandoned, neglected or disrespected us, ways of breaking free from any self-sabotaging behaviour (including any unwanted habits or addictions) & how we may look after ourself differently, avoiding self-destruction behaviour. What we tell ourself can also be explored. The therapy may also look at how we treat ourself compassionately, when things go badly, as opposed to self-sabotage. Our behaviour patterns and underlying factors can also be considered in the therapy alongside how we take responsibility for our own feelings. Counselling & psychotherapy may therefore look at ways of reducing dramas we create, by becoming aware of the consequences of our actions & thoughts. The counselling may also consider our beliefs (e.g. what we deserve). The counselling & psychotherapy may look at how our own creativity gets sabotaged and will also take into consideration our unconscious motivations to sabotage things, what else our unconscious aspects may point towards, so our self-destructive behaviour, self-sabotaging behaviour becomes more of a choice. The therapy may also look at how we can bring our struggles rather than act them out, have control over our actions, reactions, & interactions, so we are able to observe & reflect upon them, make sense & meaning, especially those almost automatic responses, so choices can open up, and we can filter our responses, take responsibility for our impact in affecting others' feelings. The counselling may also reflect upon the impact of our past & look at what we learnt as a child about suffering & joy, vulnerability, alongside what behaviours & roles work for us and what ones don't and the difference between our wants and needs.
Self-sabotage is smartest thing you can do if you're sabotaging a self that is not really you. Armand DiMele
Self-Sabotage Questions Regarding any self-sabotaging, self-destructive behaviour you may have various questions, e.g.:
Self-destructive behaviors - what is self-destructive behavior? What is a self destructive personality?
Self-destructive tendencies - what causes self-destructive behaviour in women and men?
Is there a difference in self-destructive behaviors in men and self-destructive behaviour in women?
Self-sabotaging - how to stop self-sabotage? What is self-sabotaging behaviour?
Can my self-sabotaging behaviour change? Can self-sabotage therapy help overcoming self-sabotage?
cope with self sabotaging behavior, stop self sabotaging behaviour, self destructive tendencies