Google by Glen Counselling. As a counsellor in London I use the words counselling London, counselling in Camden Town, counselling in Kings Cross (King's Cross) or counselling in London, and also counselling Camden or counselling in Camden. I also provide counselling in North London (counselling North London). Being a London counsellor, as many other counsellors in London, I also offer London counselling services and counselling in Islington (counselling Islington). I am a trained and experienced therapeutic counsellor central London or psychotherapeutic counsellor central London and I tend to use terms like "counselling psychology London", "psychotherapeutic counselling London" & "psychotherapeutic counselling London", "therapeutic counselling London" interchangeably. I am accredited in these and I am happy to discuss differences between counselling, psychology, psychotherapy & talking-therapy with you. Misspellings of the words "London counsellors" & "counselling London" are numerous. Many people use the American spellings "counselor in London" & "counseling London" - with a single "L". Other common terms include "councillor in London" & "councilling London", alongside their American equivalents "councilor in London" & "counciling London", which do not relate to counselling and are terms used for local authorities, e.g. LB Camden, London, etc. Find a counsellor in central London.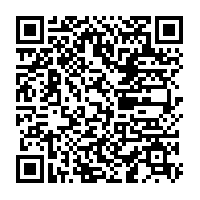 Counselling London Psychotherapy Search
Counselling London - Counselling Central London - Counselling North London - Counselling Camden - London Counselling Services - Find a Counsellor
Why People Seek Counselling
Counselling provides a confidential space for you to talk about what's going on for you at the moment, any struggles or challenges, overwhelment, unresolved issues, setbacks, wounds, or a part of you, you hold back. Counselling explores your desired changes, options, choices, aspirations, any conflict with ourself, what you long for, any existential concerns or being at a turning point. Counselling may offer a different perspective, feedback or guidance, opportunities to develop a greater understanding of who you are and make sense of your life, heal what you need to heal. Counselling looks in depth not only at the symptoms, but also your core issues, the causes, and what these might mean for you. The counselling considers, and helps crystallise, your thoughts and feeIings, what matters to you, the known and unknown aspects of you. Counselling can be a sounding board for you to be heard, listened to, say things which are difficult to say, discover a part of you, which you just don't get, or to make connections. Counselling also provides the opportunity to say what's happening inside for you. Alongside the current issues you bring to counselling, we may look at what you really want and what stops you getting there so far, using counselling as a journey of selfdiscovery. (See also Aims & Benefits Of Counselling & Psychotherapy)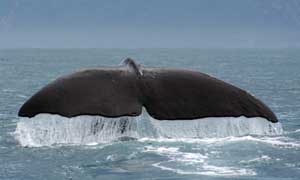 You may seek counselling to take time, find out what's going on. You may have a current problem, preoccupation or come across some stumbling blocks, which don't seem to go away or continue to consume you. You may no longer want to push away things that you don't want to think about and have had enough. We may experience a suffering inside, which needs to be talked about, shared. You may want to reconcile things. You may be in the grip of powerful feelings or thoughts, unsettled or uncomfortable. Things may go round in a loop, have come to a head or something may not be working. Muddling through or running away from things may no longer be enough. You may have let some things slide. You may have tried things, want to move on, yet end up back in a similar place. Torn by a dilemma, you may have a familiar problem that is beginning to hold you back or weigh you down, which can't be unburdened, patched up or where "getting on with it" no longer works. Functioning well on the surface, you may fit in, yet not feel part of things or fully involved, be unhappy, disconnected, alienated or lonely inside, discontented or unfulfilled. Troubled, things may have been gnawing away at us for long enough, and can no longer be brushed under the carpet. Going through the motions, something might be missing or stirring and you may struggle to put your finger on what it is. Misplaced loyalties may play a part. Inside it may be as if we are living half a life, longing or yearning for something. You may be seeking a different perspectives or structures - ones which work for you in life, alongside a stronger sense of inner safety.
counselling advice or counselling london, where counselling in london, which counseling london, best counseling in london
What May Be Happening Inside We may feel like an outsider, blocked, stuck, confused or lost, treading water, wanting our own anchor or life compass, to get us back on track, in the way we want. At times it may feel like we are broken, as if in pieces, need mending. Balance, stability, being in our own ground maybe important. Spending much time in our head, struggling to switch off, or consistently worrying about things, we may be seeking peace of mind, calmness, or to be more at ease, content, in touch with who we are. We may be successful on the outside, yet things may be difficult inside. We may feel bored, empty or trapped inside, as if being on "auto-pilot". We may feel frustrated or under pressure about something important. Sometimes things can become too much for us. We may no longer want to ignore a difficulty or struggle with an unavoidable phase of our life or relationship. We may seek courage to try new things and ways to overcome your fears, or loosen any layers of protection. Some of us may struggle with putting the handbrakes on, whereas others may want to loosen them. We can sometimes be enclosed in our own bubble world or hide behind our wall - a wall of protection, which may have been set up when younger to protect us from our wounds.
The unexamined life is not worth living. Socrates
good counsellor in london, where to find counsellor london, best counsellors in london, experienced counselor in london
Unease You may want to be more in tune or trusting of who you are - your authentic feelings, experiencing a conflict between your heart and head. Feeling feelings or overwhelmed by thoughts, you may want to express, manage your thoughts, feelings differently. You may also want to be aware of your triggers and change how you behave, or be less driven by obligation. Uneasy, things may not be falling into place. A part of your life may be messy and you may be seeking a sense of order. You may want to be more prepared or equipped to respond to the rollercoaster of life's ups and downs, feeI relaxed, stable, secure or want to let go of certain things. You may want to be settled, or to move on. You may want to understand how you might contribute to any difficulties - the obstacles you put in the way, and seek counselling help in overcoming them. You may want to take stock or do some soul searching, or have questions like "Why am I like I am?", "Why do I do what I do?" "What do I personally create?" You may be seeking counselling for coping mechanisms (e.g. to reduce or tolerate any anxiety, tension or inner pain), resilience, resources, different tools, frameworks or healthy ways to relieve pressures. You may fear exposing your "real" nature out in the world, yet at the same time want to, and the counselling can work at your own pace with this. You may also want to revisit things from your past that you thought you had dealt with. You may be carrying unexpressed pain or grief for something or someone (see Releasing Ourselves & Letting Go).
find a counselor london offering counselling services london and counselling service london, also counselling services in london
In the beginning my central role as a counsellor is to get to know you, understand who you are and more of your internal life, why you have come, why you are the way you are, what you might need. I usually ask a lot of questions to find out about you now, your issues, a little about your past, to find out how counselling can help alongside considering not only any underlying issues but also how you may want to live your life to your full potential.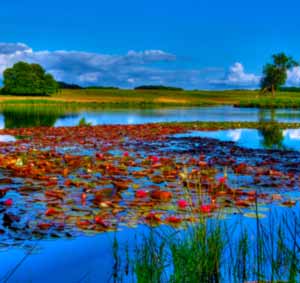 In the counselling I value each person's uniqueness and respond in an individual way to your circumstances, and at the same time appreciate the interconnectedness of what we human beings hold in common - that beneath our differences are fundamental shared experiences and central concepts, that creativity, the human heart and suffering are universal. I welcome, value and respect people's diversity. My counselling experience includes working with men and women, old and young, who are straight, bisexual, lesbian and gay, white, black and mixed race, of many nationalities and cultures, those who are religious, hold spiritual beliefs, atheist and agnostic. What I have found clients value the most in the counselling is being comfortable with the counsellor.
More about why people may seek counselling...
Counselling in London Central - London Counselling Services - Counselling Psychology - Find Counsellors in Camden
Issues People Bring to Counselling
Range Of Issues, Symptoms People May Bring To Counselling When we overcome difficulties in one aspect during counselling, we may have more resources for addressing problems in other aspects. People come to counselling in London with an infinite range of issues (for a detailed list of issues and symptoms refer to Issues & Transitions In Our Lives). These may include:
Being in our head, ignoring the heart & soul of who we are
Assertiveness or motivation concerns
Integration of work & life: employment, job, office, work, career, redundancy, burnout (employers see also Workplace Counselling In London - Counselling At Work)
Alcohol, internet pornography, computer games, exercise & other addictions & habits, e.g. work, love addiction
Child, physical, sexual, emotional abuse
Sexual difficulties, sexuality
Other issues or concerns counselling can help with...
Counselling London Central - Counselling Services London - Counselling Psychology - Find a Counsellor Camden -
The Counselling Considers
Counselling in London Central - Counselling Services London - Counselling Psychology - Find Counsellors in London
My Counselling Approach, Philosophy & Style Of Practice
Working at your own pace I aim to bring clarity, creativity and sensitivity to my work with warmth, humour and maturity. With my passionate beliefs of self-determination and responsibility, I offer fresh insight in an affirming, supportive and jargon-free way, checking with you if what I'm saying, resonates and fits. Having an impartial perspective in the counselling I usually work both intuitively and with knowledge, experience and understanding of your central problems. I recognise people can't simply be reduced down to a diagnosis, symptoms or issues. My integrative counselling approach includes not only finding ways to help reduce symptoms, but also to discover with you what your Iife means to you, your potential and any unrealised possibilities. Throughout the counselling I will not only be curious about what's happening for you, but also about how you respond to events. I value the humanity in us all, viewing the therapy as a joint exploration and acknowledge our resources, qualities and strengths alongside our frailties, limitations and vulnerabilities.
find counselling in north london, best counselling north london or counselling in central london
Flexible Counselling Approach Counselling is not a medical treatment, panacea, or an exact science. I recognise that no single form of therapy is best or adequate in every situation. Therefore I do not hold a "one size fits all" or "tick box" approach, nor claim to know all the answers. No one counselling approach holds the truth or explains the complexities of each person. There are numerous reasons for why we are the way we are, each of us are unique. A single theory cannot match every human being's needs and solve all problems. We don't all fit into neat boxes. There is usually no quick fix or easy formula. What works for some may not work for others, so I work in a way which best fits you. We are unique, having our own personality, circumstances, needs, strengths, weaknesses and struggles. No one is a stereotype - we are infinitely complex, full of mystery, with many creative possibilities. My counselling experience tells me that what matters is the relationship between counsellor and client - how the two of us relate together in the counselling, less so the style of the therapy.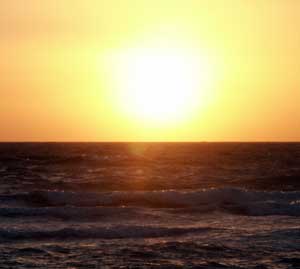 Affirming Counselling Approach In order to explore what's happening in our Iives, people tend to prefer a relational, interpersonal approach, allowing things to emerge during the counselling process. Some people seek reassurance, support, feedback, gentle guidance or authentic challenge. Others benefit from a more cognitive, technical style of therapy, seek some tools, and a targeted counselling program can be offered to meet those needs. My affirming approach is to be alongside you, and the issues you bring to counselling, so the choices you make, enrich rather than limit you.
best counselling central london or central london counselling, counselling psychology london with accredited counselling psychologist london
Focus of Counselling The counselling focuses on you - your own internal world, what's happening inside you, rather than external circumstances, which may be difficult to change or cure. The counselling includes finding out how you've arrived at this point in your life now, what influences you, what works and is helpful and what is no longer helpful. We all have our own unique structures: the way we think, feel and behave. We experience the same situations differently. My role as a counsellor is to find out what it's like to be you and mirror back what I notice in you, checking if this resonates and fits, helping you to be clearer about any decisions you want to make.
More about my counselling approach, philosophy and style of practice...
Counselling London Central - Counselling Services London - Counselling Psychology - Find Counsellors London
My Background In Counselling
My Experience In Counselling I am a male counsellor and psychotherapist. In my London counselling practice I bring together over 25 years experience of working with people at points of change, various types of crises and transitions, both in the voluntary sector and privately. I have realised that deep and lasting change is possible at any stage. I value listening to people's Iife stories and acknowledge and aspire to share what I have learnt from others.
is it counselling london or counseling london, how to find counselling in london who offers counselling advice
My Counselling Qualifications My interest in counselling developed in 1982. I have completed 5 years in-depth and practical training in psychosynthesis counselling and psychotherapy at The Institute of Psychosynthesis in London validated by The Middlesex University in London, drawn to it because it was described as a psychology of the soul. I have the following qualifications: Diploma in Counselling, Diploma in Psychotherapy and MA in Psychotherapy.
best counsellor in london offering counseling in london, or how to find counsellor london or good counsellors in london
My Counselling Training was both academic and experiential. It acknowledged and combined the physical, emotional, psychological, sexual, and spiritual aspects of a person and help me gain a broader understanding of myself and others. Following my 5 year counselling training I realised that some things come naturally to us and other things need to be learnt. My counselling training has given me a broad counselling knowledge, including Humanistic, Psychospiritual, Transpersonal Psychosynthesis models and others. I also hold a psychodynamic context and am able to offer CBT (Cognitive Behavioural Therapy) counselling techniques if required. My experience and training as a counsellor includes acknowledging multiple meanings, working creatively with a range of integrative counselling approaches and strategies.
My Continued Professional Development In Counselling I undertake continuing professional counselling development and training in order to enhance my knowledge and experience, and be informed of advancement in the counselling field.
Counselling in London Central - Counselling Services London Counselling Psychology - Find a Counsellor in London
Counsellor Accreditation
Accountable to the counselling codes of practice & ethics, as a fully qualified counsellor and psychotherapist I hold registration with the central UK counselling and psychotherapy professional and regulatory bodies, namely:
Counselling London Central - Counselling Services London - Counselling Psychology - Find Counsellors Camden
Contacting Counsellor
Telephone To arrange an initial introductory meeting for Counselling (in central London, Camden Town), telephone Glen Gibson on 020 7916 1342. If no one is available to speak to you, please leave a message and I will get back to you as soon as possible.
Email If you are contacting me by email: therapy@counselling-london.org.uk, please say a little about why you are seeking counselling and your central issues.
Referrals If I am unable to see you or you would prefer to see a counsellor closer to you, I am able to put you in touch with other Counsellors throughout London, including Camden.
Counselling in London Central - Counselling Services London - Counselling Psychology - Find a Counsellor in Camden
Initial Counselling Meeting
Entering into counselling can be bewildering at first, with a confusing number of professional counselling bodies, modalities and jargon, and I will do my best to respond to any questions. Starting counselling is an important step and becomes a commitment for both of us.
During the initial counselling meeting I will want to hear about your situation and why you have come in order to assess your central needs and what will best help you. Usually by the end of this initial session, if counselling is suitable and we are comfortable working together, further booked counselling sessions can be arranged. If this is not the case, or Camden is unsuitable, a discussion will usually take place as to what other alternative therapy or counselling in London may help.
Counselling London Central - Counselling Services London - Counselling Psychology - Find Counsellors London
Central London Counselling Location
London Counselling Location My London counselling practice is based in central London, Camden Town (find a local Camden map here). Nearby areas include: Kings Cross and Euston (West End, London W1, WC1 and WC2), Hampstead and Belsize Park (London NW3), Kentish Town (London NW5), Islington (London N1), Westminster and City of London (WC and EC).
Transport In London My London counselling practice has a range of easily accessible and frequent rail services, London Underground, bus services to and from Central London. The closest London Underground is Camden Town Tube on the Northern Line (see Transport For London). The local London National Rail Stations are nearby, including: Camden Road, King's Cross, St Pancras and Euston rail stations (visit National Rail) are situated in the London Borough of Camden.
Face To Face Counselling In London In my London counselling practice I value the face to face interactions of counselling - person to person as they are more real and authentic than online interactions.
how to find best counselling services in london, how to find counselling in north london or counselling in central london
Parking is adjacent to my counselling practice in Camden, Central London.
Counselling in London Central - Counselling Services London - Counselling Psychology - Find Counsellors in London
Additional London Counselling Information