Find a counsellor - Counselling near me. Please note that I use the words "counselling services London", "counselling in Camden Town", "counselling in Kings Cross", "psychotherapy", "psychotherapeutic counselling services in London" & "talking therapy in London" and also "counsellor in London", "psychotherapist in London", "psychotherapeutic counsellor in London" & "talking therapist in London" interchangeably. I am trained & accredited as a counsellor, psychotherapist & talking therapist and I am happy to discuss their differences with you.
Mode, Frequency & Duration of Therapy Sessions In London
Mode Of Therapy In my London counselling practice I value the real and authentic face to face interactions of counselling - person to person in a physical room together. Online, Skype and Telephone Counselling also available.
Initial Arrangements I offer an initial meeting so I can clarify what's happening in your life, any issues, concerns. I will want to hear about your situation and why you have come in order to assess your main needs and what will best help you. Following this, regular, weekly, open-ended therapy sessions will typically be agreed. Starting counselling is an important step and becomes a commitment for both of us. (See also Counselling Approach - Finding Out About You)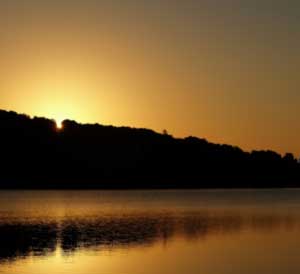 Therapy Duration Things build up over time and for most problems there are usually no quick-fixes or easy resolutions and I do not pretend to offer them (see also Stages Of Therapy, Tasks Of Counselling & Psychotherapy). Any pain that comes from deep within can take time to be discovered, healed. Lasting change takes time (see also Making Time For You). The structures of our mind in infancy have been formed, yet our brain has the power of plasticity. Getting beyond our familiar defences and moving into change has it's own individual timescale. Psychotherapy is usually long term and considers underlying difficulties and unresolved conflicts, the unconscious, our coping strategies, alongside how we think, our own values, dreams, hopes, aspirations and what really matters to us. Occasionally a fixed number of counselling sessions can be arranged. This may be suitable for brief work, where people need to concentrate on a particular problem.
Homework & Reviews Any understanding or theory needs to be put in practice, experienced out there in the world. Therefore, I sometimes suggest you try new things out by offering "homework", tailored to your needs. This can also help you test what works, and what doesn't. Periodic reviews are offered to mark progress and future focus of counselling in London.
Endings Ending is discussed and planned in advance with the counsellor / psychotherapist.
Counselling Referrals
Receiving Referrals Alongside personal referrals and recommendation from clients, I accept counselling and psychotherapy referrals from GP practices, employers and law firms, other psychotherapists and counsellors, as well as psychologists and other professionals. Potential clients will be offered an initial meeting for counselling or psychotherapy in London as soon as possible. People will need to have an interest in thinking about themselves and desire to change in order for the therapy to be effective. If I am unable to see you or you would prefer to see a counsellor close to you, I am able to put you in touch with other counsellors throughout London, including Camden, Kings Cross.
Counselling & Psychotherapy Unsuitability
Counselling Unsuitability The confidential process of therapy is about increasing awareness, choice and self-responsibility, rather than judging, diagnosing, labelling or offering a medical model of "corrective treatment". As a private practitioner, the counselling and psychotherapy service I offer is not suitable for:
Couples, children, adolescents, families
Individuals who are unwilling to address their acute addiction problems
PTSD (Post Traumatic Stress Disorder)
People with obsessive thoughts, behaviours, OCD (Obsessive Compulsive Disorder)
People with severe mental health problems
People who self-harm or are suicidal
People with eating disorders (e.g. anorexia nervosa, bulimia)
People whose main focus of work is about adoption
Work related bullying, harassment, attitude, proactivity, disciplinary problems
Pre-trial therapy, impending or current court cases, probation reports
Divulging the content of our work together to third parties, including people who need a character reference, diagnosis, a "label" of a condition, a comment on someone's mental health, behaviour, attitude (references or a statement of fact, e.g. fit/unfit for work, suitability for a profession, certificate of attendance), clinical or other reports, including any letters, forensic reports, to third parties, e.g. lawyers, insurance, courts. If these are required, this is the domain of your GP or a counselling psychologist - see British Psychological Society. Medical, psychiatric input will be more appropriate than counselling, psychotherapy. (See also Science Or Art?)
People who want absolute, guaranteed results
More About The Counsellor
Counselling Training My counselling training has given me a broad counselling knowledge, including Humanistic, Psychospiritual, Transpersonal Psychosynthesis models and others. I also hold a psychodynamic context and am able to offer CBT (Cognitive Behavioural Therapy) counselling techniques if required. Yet besides all the training and theories, I learnt that the most profound connections and healing take place not through models, theories but through the value of experiences. My experience and training as a counsellor includes acknowledging multiple meanings, working creatively with a range of integrative counselling approaches and strategies. My psychotherapy training acknowledged and combined the physical, emotional, psychological, sexual, and spiritual aspects of each person helping me gain a broader understanding of myself and others.
My Continued Professional Development In Counselling I undertake continuing professional counselling development and training in order to enhance my counselling knowledge and experience, and be informed of advancement in the counselling field.
More about my counselling approach, philosophy & style of practice...
Fees
A set fee is charged and I have a limited number of reduced rates for those on a low income. It is usual for the full fee to be charged for missed counselling and psychotherapy sessions.
FAQs about the Counselling London practice based in Kings Cross, Camden:
What is the frequency of counselling in London, Kings Cross?
How many counselling in London sessions do I need?
How much does counselling London cost?
Must I visit your London counselling practice in Camden or do you offer Skype counselling, online counselling or Telephone counselling?
What are the advantages and disadvantages of offering online counselling, Skype counselling or face-to-face counselling in London, Camden, Kings Cross
Do you only offer counselling in London, Camden or Kings Cross?
What times do you offer counselling in London, Kings Cross or Camden?
How do I contact a counsellor in London, Camden, or near Kings Cross?
How effective is counselling in London, Kings Cross, Camden?
What can I expect from the initial session of counselling London?
What to expect from the other counselling London sessions?
What is the typical duration of the London counselling services in Camden, Kings Cross
... back to Home Counselling in London or Psychotherapy in London